As a result of the inaugural edition of The HallyuTalk awards, the K-community has a lot to celebrate. They have achieved amazing win across 13 categories. After voting in record numbers, fans saw their favorites walk off with the top awards.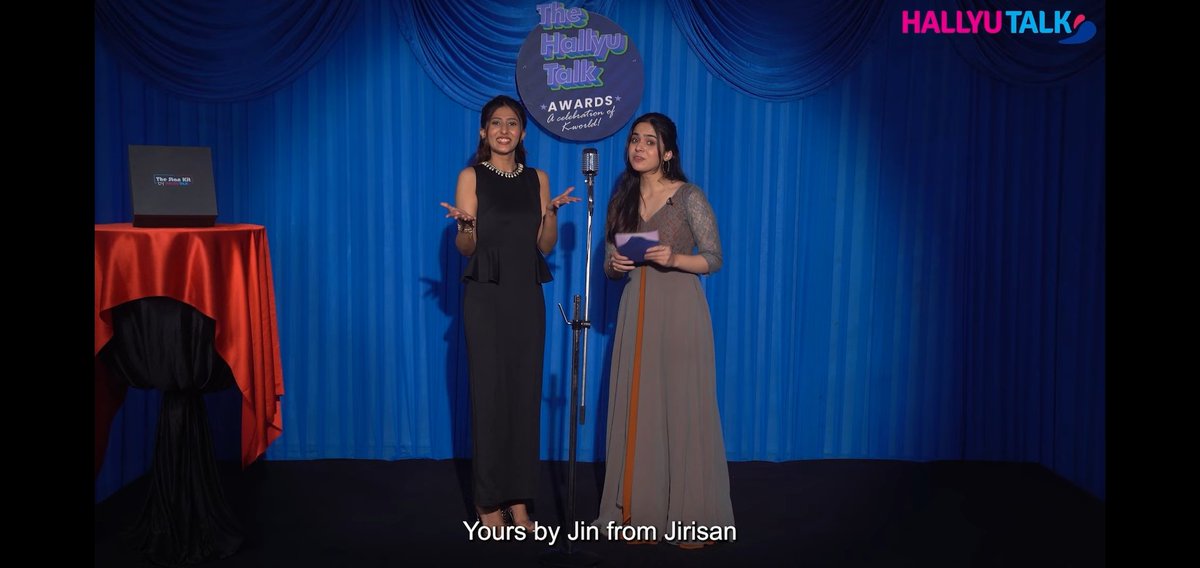 Nevertheless, 'Hometown Cha-Cha-Cha' had a star-studded night. It has seized the top prize of Best Popcorn Worthy Show. In addition, Kim Seon Ho has won the Best Actor of 2021, and his lead pairing with Shin Min Ah is picked as Relationship Goals of 2021.
Additionally, in the acting category, Best Actress of 2021 went to Kim Go Eun for her highly refreshing work in 'Yumi's Cells'. And, of course, ARMY's night went smooth like butter.  BTS was anything but undercover at The HallyuTalk Awards. The legendary K-pop group and its members took home a whopping six out of the 13 awards of the night.
Subsequent to Best Squad of 2021, the group was also awarded the Best Jam of the Year for 'Butter'. BTS' May 2021 disco-pop release has been very popular worldwide. ARMY also voted wholeheartedly for their favorites in the Best Eye-catching Stage of 2021 category. The now-iconic performance of 'Permission to Dance' at the UN nabbed the top prize. They also won the title of HallyuTalk Moment of 2021 for the launch of the personal Instagram accounts of the seven members.
Furthermore, the party of the AR continued with BTS' V being voted the Fashionista of the Year. V has exhibited his suave mix of cool casuals and designer style. The winning nominee of our fan-suggested Fan-tastic category Best K-Drama OST of 2021 was 'Yours' from 'Jirisan'. Rendered soulfully by Jin from BTS, this was the group's sixth and final win of the night.
In addition, the Best Drool-worthy Soloist – Female award went to BLACKPINK's LISA for LALISA.  There was a close competition for LISA with her fellow BLACKPINK member ROSÉ. In an almost similar fashion, the Best Drool-worthy Soloist – Male title was a close call between two members from EXO.   In this category, D.O made the win over KAI for his beautiful work on Empathy.
Finally, TRI.BE and their TRUE fans decided to add another feather to their hats by grabbing the title of Breakout Hoobae of 2021. The HallyuTalk awards were conducted on January 14, 2022.