Karan Johar is a doting father and the filmmaker spends a lot of time with his kids. In fact, even the Instagram bio of the director-producer says, "A father and then a filmmaker."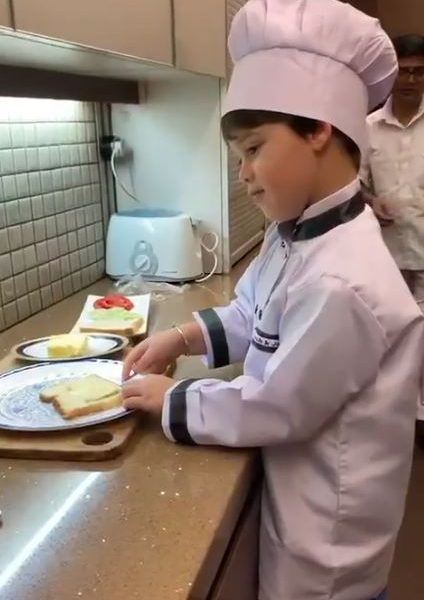 Recently, Karan Johar shared a video on Instagram to show just how proud he is of his son Yash Johar. Yash has expressed an interest in cooking. The little one was seen making a sandwich for supposedly a school assignment. In the video, Yash is seen standing on a stool against the kitchen counter. There is some bread, butter, and vegetables around him. Also, Yash has the cutest chef's hat and coat for the session.
Sharing the clip, Karan Johar wrote, "We have a chef in the house. Chef Yash Johar!" with a heart emoji. In the video that is a little over 1 minute, Yash Johar can be seen interacting with another student over a video call. A female voice can also be asking Yash Johar to name what he is adding to the sandwich. To this, the little one says, "cucumber" and "tomatoes."
Furthermore, the young chef spread a thick layer of butter on bread slices. A classmate even asked him to bring the plate closer to the camera so everyone could have a better look.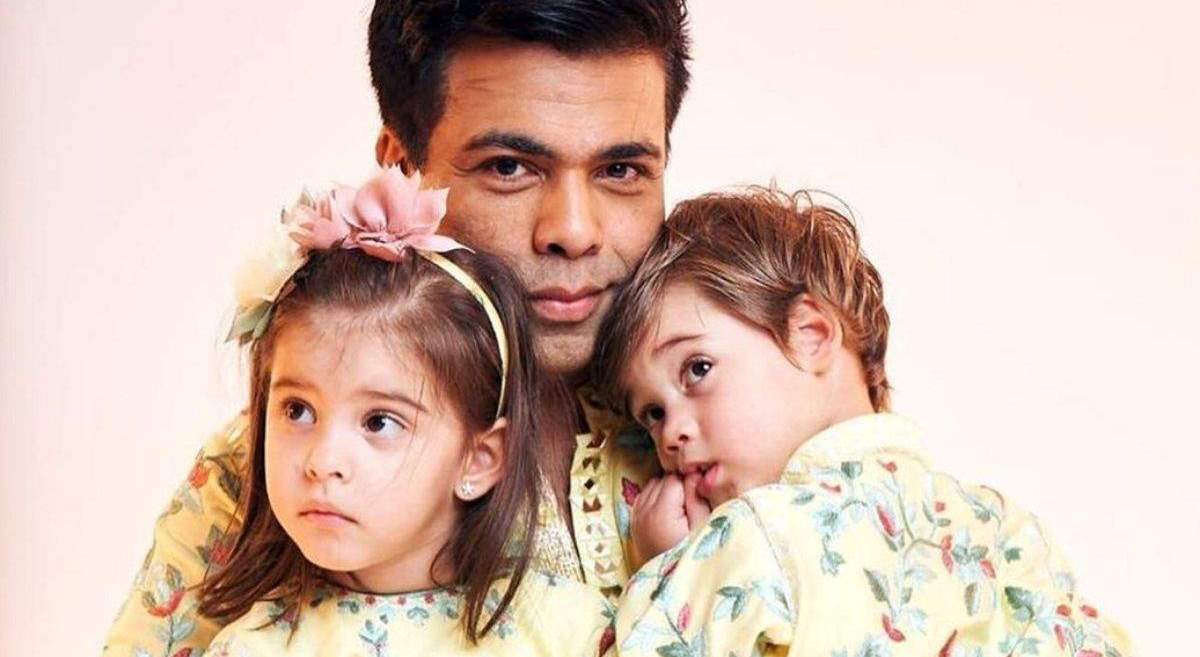 Meanwhile, the little chef's cooking session impressed fans and colleagues of Karan Johar. While Katrina Kaif replied with heart-eye emojis, Shilpa Shetty said, "Aww." Mouni Roy replied saying, "Cutest," while Neelam Kothari Soni wrote, "How adorable."
Sanjay Kapoor said, "Can he make pan-fried noodles?" Shweta Bachchan Nanda added, "Oh my goodness. Cuteness and he can cook." Director Farah Khan Kunder added, "He is a cutie…and eats gluten too." Sophie Choudhry wrote, "Cutest chef I ever saw." !
Additionally, Karan's fans loved this tiny glimpse of his son, and many called the video cute. A fan wrote, "Karan you better eat the butter-laden sandwich made by this adorable Michelin chef on your return… will just cost you a zillion calories." Another wrote, "So much butter…The Punjabi in me loves him."