On Tuesday, Bollywood actor Emraan Hashmi gave a surprise to his fans as he shared the poster of the most anticipated film, 'Chehre'. The megastar Amitabh Bachchan also to the Instagram and shared the poster of the new release. The new poster features Emraan Hashmi, Amitabh Bachchan and Krystle D'Souza. The film will be out on April 30, 2021. The film was supposed to release last year on April 24, 2020, but due to pandemic, the release of the film got postponed.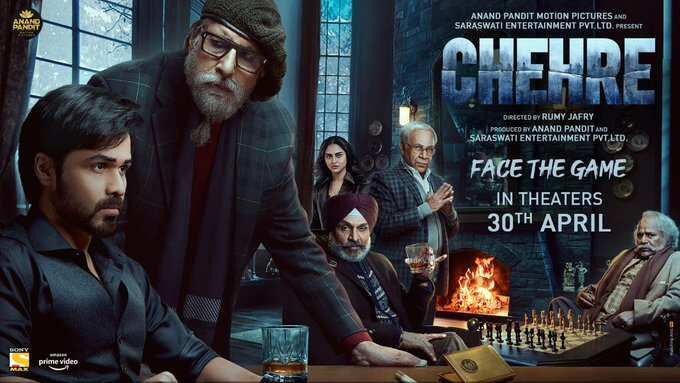 Amitabh Bachchan took to his Instagram and mentioned, "#Chehre se bada koi naqaab nahi hota! Uncover the real #Chehre, the much-awaited mystery-thriller, in theatres on 30th April 2021."
The movie, 'Chehre' is directed by Rumi Jaffery, and produced by Anand Pandit. The film also stars Rhea Chakraborty, Siddhanth Kapoor, Dritman Chakroborthy, and Raahgir Yadav with Annu Kapoor.
Emraan Hashmi also shared the poster on his Instagram.
Rhea Chakraborty was mysteriously missing from the poster and the list of cast of the film, 'Chehre'. Rhea had also shared her first look in the film in July 2019, a year before her boyfriend's death, Sushant Singh Rajput's death.